From the approach of Taishakuten temple.
Our restaurant alongside the approach to Taishakuten temple accommodates 120 people. Please feel free to use from one person.
Wheelchair access is available, and a nursing room is equipped.
Separated smoking space is provided.
There are seats with courtyard view and Japanese style tatami seats.
Please make yourself at home and enjoy our specialty dishes.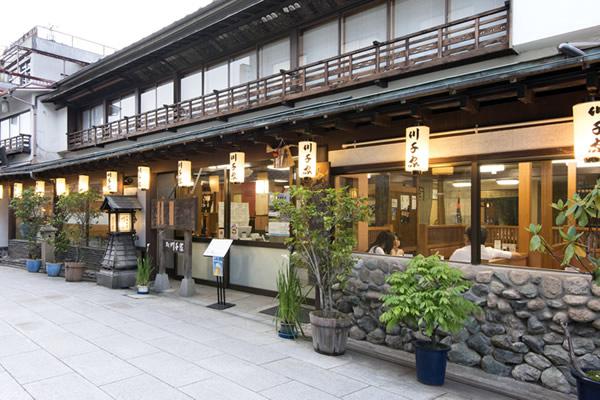 Set menu
Served with Soup and Pickles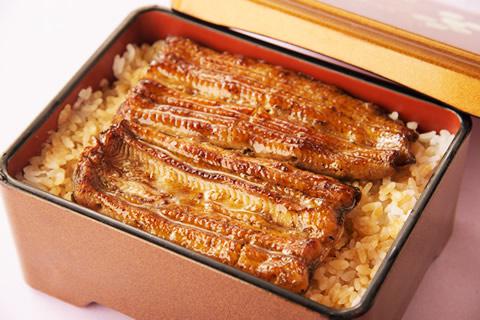 UNA-JU (Grilled Eel with Rice)
Small ¥ 3,500
Middle ¥ 4,200
Large ¥ 5,300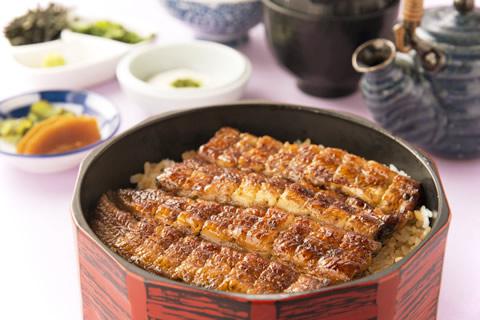 HITSU-MABUSHI
(Sliced Grilled Eel with Rice Served with Fish Soup and Spices)
¥ 5,500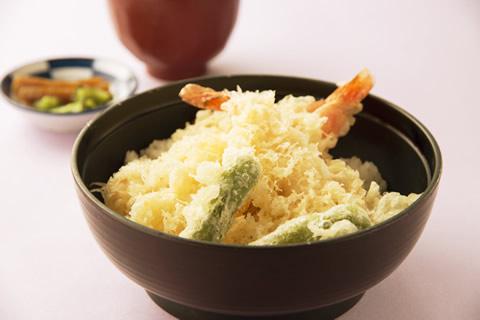 EBI TEN-JU
Shrimp Tempura (Fried Shrimp) with Rice
Served with Miso-Soup
¥ 2,300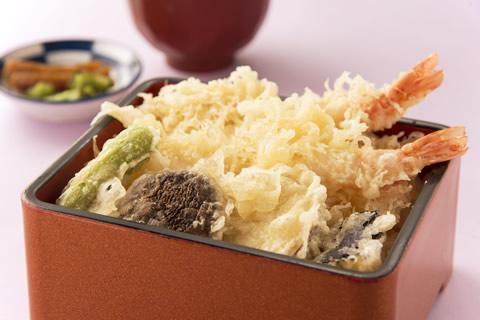 Tempura (Fried Shrimp, Vegetables and Mushrooms) in a box with Rice, Served with Miso Soup
¥ 2,000
KABAYAKI (Grilled Eel with Sweet Soy Source)
 Small 3,200円
 Middle 4,000円
 Large 5,000円
* We can prepare SHIRA-YAKI (Grilled Eel without sweet soy source) at the same price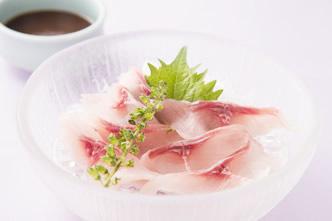 KOI ARAI
(Sliced Raw Carp Washed by Cold Water)
780円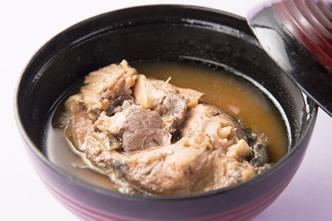 KOI KOKU (Carp Miso Soup)
780円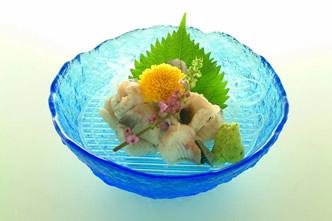 UNAGI ARAI
(Raw Sliced UNAGI Washed by Cold Water)
780円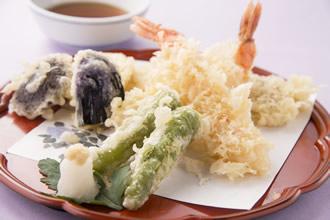 TEMPURA 1,600円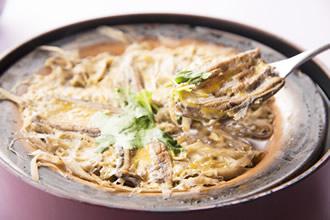 DOJO YANAGAWA
(Stewed Loach with Egg)
1,500円
SHIRA-YAKI  (Grilled Eel without sweet soy source)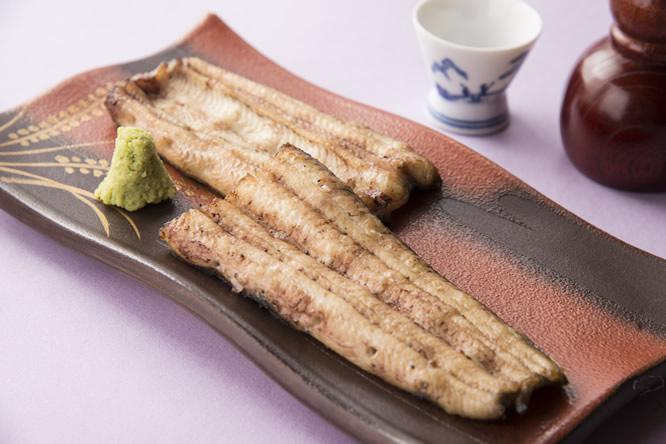 | | |
| --- | --- |
| UZAKU-SUNOMONO (Vinegared Sliced KABAYAKI (Grilled Eel) and Cucumbers) | 780円 |
| GOHAN (Steamed Rice) | 350円 |
| KIMOSUI (Eel Liver Soup) | 350円 |
| Seasonal Appetizer | 450円 |
| Bone Cracker | 500円 |
| SASHIMI (Sliced Raw Ocean Fish) | 1,500円 |
| Pickles | 550円 |
| Sliced KAMABOKO (Boiled Fish Paste) | 540円 |
| KIMO Roll (Steamed Eel Liver) | 700円 |
As reported, eel price has been increasing. Please note that in the case a sudden rise we may be forced to change the price or contents of the menu without notice. Thank you in advance for your understanding.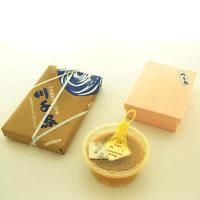 We prepare packed UNA-JU, TEN-JU and EBI-TEMPURA-JU for takeaway. If ordered by phone call in advance, we shall prepare by ordered time.
UNA-JU (takeaway)  3,500円
TEMPURA-JU (takeaway) 1,700円
EBI-TEN-JU (takeaway  2,000円
OMIYAGE
【発送もいたします】
柴又 川千家の蒲焼をそのままの味でお届けいたします。
備長炭で焼き上げた蒲焼を風味を落とすこと無くパックにします。
KABAYAKI 1pac 4.000円
  (wiyh SOUCE.SOUP,SPICE)